General Services
Marion Dentures & Dental offers a full range of dentistry services.  We can assist with cleanings, fillings, crowns, bridges, extractions, oral surgery, implants, partials and dentures. 
Our state of the art dental laboratory can assist with making dentures within 72-96 hours from start to finish!  Our dentures are NOT cold poured, but packed and put under 3000 lbs of pressure per square inch and then boiled.  Heat processing the dentures gives them greater strength, durability and esthetics for our patients.
Schedule your appointment today!
Dental Exam
The secret to a bright, healthy smile is actually no secret at all: brush, floss and get a professional dental exam at least once every six months. Professional dental exams are all about prevention – preventing existing problems from getting worse and preventing dental problems from developing in the future. Regular dental exams make it possible to identify and treat a problem in its earliest stage – which is not only good for your oral health but also good for your budget!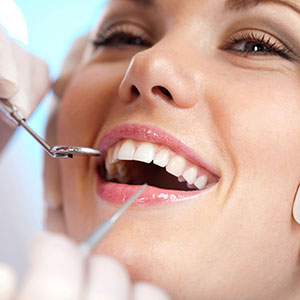 There's nothing to fear with a dental exam. Your teeth will be visually examined for signs of plaque, tartar and tooth decay. Your gums will also be examined for puffiness or discoloration, which are signs of gum disease. A full set of dental X-rays may also be taken during your dental exam, to enable your dentist to see below the surfaces of your teeth.
Dental X-Ray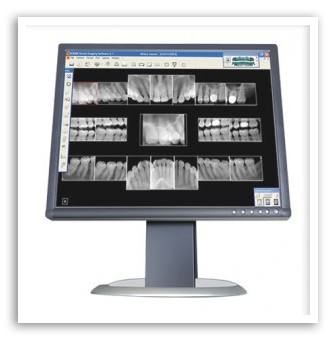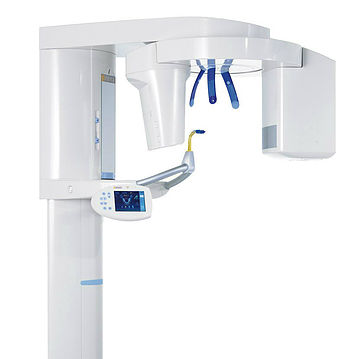 Dental X-rays have come a long way. They are safer, faster, more comfortable and more informative than the X-rays of years past. Digital X-rays, one of the latest and most advanced dental technologies, produce high-quality images of your teeth that can be viewed instantly by you and your dentist on a LCD monitor. Digital X-rays reduce radiation by up to 90% and provide exceptional diagnostic information to ensure that potential problems are caught in their earliest stages. Intraoral photography is another alternative to traditional dental X-rays. With intraoral photography, problems such as cavities, fractures and discolorations in the teeth are captured through clear and sharp photographic images that are taken with a 35mm or digital camera.
We are pleased to offer the new, state-of-the-art cone beam 3-D dental imaging system. 3D/cone beam technology provides high-definition, in-office, three-dimensional, digital imaging at a reduced cost and significantly less radiation than traditional medical CT scans.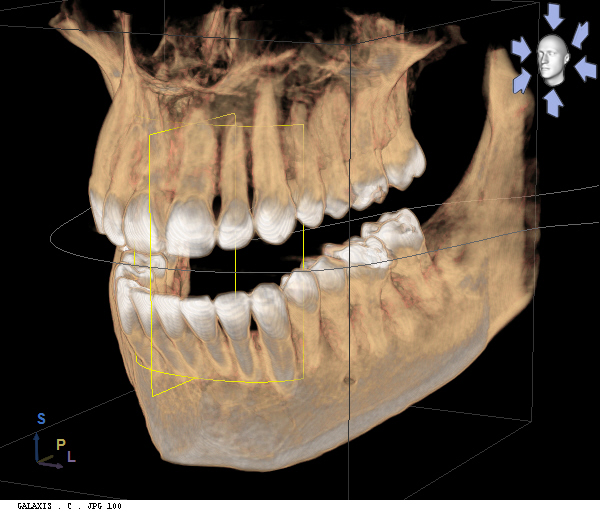 Teeth Cleaning
No matter how often you brush and floss, plaque and tartar deposits can still build up on your teeth. A professional teeth cleaning is the single most effective way to remove these deposits and prevent them from causing more serious problems in the future. While a traditional teeth cleaning involves manually scraping away these deposits with special dental instruments.  Advances in dental technologies now give you more options for teeth cleanings.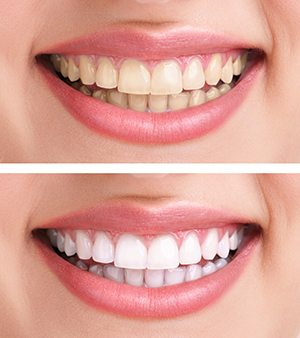 An ultrasonic cleaning, is a popular alternative to traditional teeth cleanings. The ultrasonic scaler is used to remove deposits, kill harmful microbes and eliminate bacteria around the teeth and gums through high-frequency sound waves. Many patients find laser teeth cleanings more comfortable than traditional teeth cleanings because they are quicker, quieter and pain-free.
A deep cleaning may be recommended if excessive plaque and tartar deposits have developed below the gum line. Deep cleanings, also known as scaling and root planing, involve a two-part process: first, the stubborn deposits are removed below the gum line, and then the root surfaces are smoothened. A deep cleaning helps prevent periodontal disease and restores gum tissues to a healthy state.
Fillings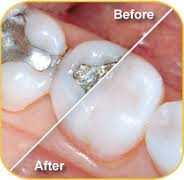 If your silver fillings make you feel self conscious when you smile, or it's simply time to replace them, consider white fillings. White fillings are just as durable as they are attractive!  Made of composite resin, white fillings match the natural color of your teeth and are an excellent option for small to mid-sized cavities. White fillings are strong, stain-resistant and require less removal of your tooth structure than amalgam fillings.
Porcelain Dental Crowns
Although dental crowns can be made of a variety of materials, including stainless steel, gold and silver, nothing looks better than a porcelain dental crown. Porcelain dental crowns match the natural color of your teeth and are virtually undetectable by the naked eye. And because they're metal-free, porcelain dental crowns are an excellent option for patients with metal allergies. Best of all, porcelain crowns don't just look beautiful – they're long-lasting, too! With our new Cerec machine we eliminate those nasty impressions & those pesky temporarys. With a simple scan we can make the crowns here in our office and you leave with them that same day!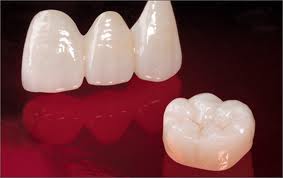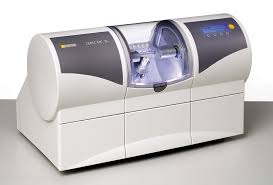 Dental Bridges
Dental bridges have been used for centuries to replace missing teeth. Today, dental bridges are still considered one of the most durable, conservative and cost-effective options for bridging the gap between a missing tooth and surrounding teeth. Comprised of two anchoring teeth and a replacement tooth, dental bridges help prevent surrounding teeth from drifting out of position, improve chewing and speaking, and help keep your natural face shape intact.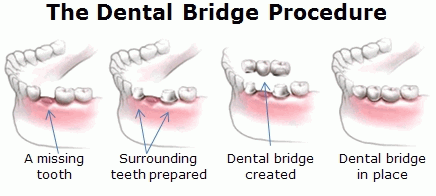 There are three types of dental bridges: 1) traditional dental bridges, 2) cantilever dental bridges, and 3) Maryland bridges. Traditional bridges have either dental crowns or dental implants on either side of the missing tooth, plus a replacement tooth, which is held in place by a post-like structure called a dental abutment. Cantilever dental bridges are used in cases where there are surrounding teeth only on one side of the missing tooth. Maryland bridges are made of a specialized resin that is cemented to a metal framework and cemented to the enamel of surrounding teeth.
A wonderful alternative to a three-unit dental bridge is a single dental implant.  This mode of treatment does not damage adjacent teeth, but rather replaces the one missing tooth.  Dental implants are less invasive and often times more cost effective than a bridge!  Why would we want to remove tooth structure from two perfectly good teeth? Ask us if you are a candidate for an implant. 
In-Office CT Scan (3D Cone Beam)
More and more orthodontists, oral surgeons and other dental specialists are using a new dental imaging technology called 3D cone beam scans – and for good reason. 3D cone beam scans produce high-quality 3D images of teeth, teeth roots, jaws and even the skull. These 3D images allow dental professionals to identify potential problems that oftentimes go unnoticed with traditional dental images. 3D cone beam scans have benefits for patients, too: they emit far less radiation than traditional dental X-rays!